Pulses as protein boosters in a plant-based cuisine
Fresh, green, creative recipes
Background knowledge and reports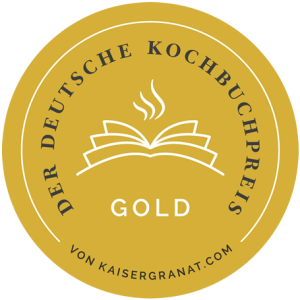 ISBN: 978-3-03902-160-4
Cover: Hardcover
Extent: 200 pages
Weight: 884 g
Format: 19.5 cm x 26 cm
96 colour photos, word count: 28.135
Right sold: All rights available
34,00 EUR
More Information
Green food for the blue planet!
Peas, lentils, and beans are vital ingredients for vegetarian and vegan cooking. They are healthy, easy to match and mix, and a natural source of valuable protein. Anne-Katrin Weber turns the spotlight on legumes with her fresh green food creations and international recipes for everyday use – be it tasty one-pot, wok, or pan dishes, recipes for the oven, or crisp salads. The useful kitchen tips offer insider knowledge about storage, soaking, and cooking times, utilisation of leftovers, as well as timesaving and nutrient-preserving preparation methods. Apart from a variety of recipes, we get information about cultivating legumes, product reviews, notes about the positive effects for biodiversity, climate and environment, and a seasonal vegetable calendar.
A must-have if you like fresh and creative cooking and enjoy healthy yet delicious food.
Anne-Katrin Weber: Chef, nutritional scientist, freelance cookbook author, and food stylist. In the food blog »veggielicious« she celebrates her love of vegetable cuisine together with photographer Wolfgang Schardt.
Photos: Wolfgang Schardt
»The future of eating is plant-centric. With that we strengthen our health while also contributing to the health of our climate and of our planet.« – Anne-Katrin Weber