Medicine and fine dining go hand in hand
Plant recipes for the health of humans and the planet
Based on the latest scientific research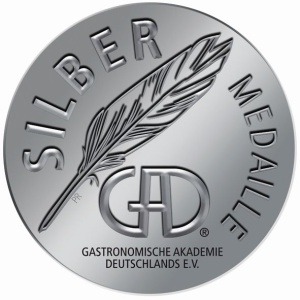 ISBN: 978-3-03902-165-9
Cover: Hardcover
Extent: 248 pages
Weight: 1222 g
Format: 21.5 cm x 26.5 cm
86 colour photos, 2 b/w photos; word count: 43,768
Right sold: All rights available
32,00 EUR
More Information
How to use the delicious power of food
The greatest health threats of our time are chronic diseases, future pandemics, and climate change. All three are significantly influenced by what we eat. With each meal we have the power to invest in our own health and that of the planet.
Renowned vegan chef Surdham Göb together with nutritionist Cirus Henn smartly integrated medical research results into a cookbook with wholefood plant recipes. Their motto: modern, sustainable, and future oriented cooking, yet uncomplicated and extremely savoury. Ingredients are easy to get, colourful and diverse. The images of each dish make it very clear: the book is by no means about abstinence and dieting, but rather about relishing the delicious powers of food. Shape the future of our world with your cooking.
With a preface by Prof. Dr. Claus Leitzmann.
Surdham Göb: Vegan chef and successful cookbook author, founder of Surdham's Kitchen, ran various restaurants in Munich. Supporting member and cook of the association »Medicine and Humanity e.V.« and lecturer at the Bavarian Medical Association, certified courses at the Physicians Association for Nutrition e.V. (PAN).
Cirus Henn: Nutritionist, co-founder of the Physicians Association for Nutrition e.V. (PAN), medical student. Focus on nutrition as a means of improving wellbeing and performance as well as for prevention and therapy for illnesses. Seminars and lectures on the topic of nutrition in medicine.
Photos: Oliver Brachat