The favourite Italian recipes of Herbert Grönemeyer
Simple, authentic, yet sophisticated recipes by Lorena Autuori
Accompanied by lyrics of the renowned singer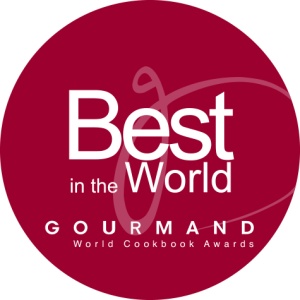 ISBN: 978-3-03902-210-6
Cover: Hardcover
Extent: 208 pages
Weight: 1121 g
Format: 21 cm x 28 cm
94 colour photos, word count: 18.579
Right sold: All rights available
32,00 EUR
More Information
What is bound to happen when Herbert Grönemeyer and his producer Alex Silva start working on new songs in a secluded house somewhere in lovely San Gemini, while Lorena Autuori cooks her favourite dishes from Umbria and Southern Italy for them?
The birth of a special kind of book. One that makes people happy, just like music and good food, for it nurtures the soul, heart, and belly. With Lorena Autuori's dishes the successful musician gathers strength for long studio sessions, draws inspiration in the short breaks between recordings, and reflects on the day that passed - aperitivo in hand.
The book not only presents the favourite recipes of Herbert Grönemeyer and Alex Silva from the fabulous cuisine of Lorena Autuori, but it also allows a unique insight into the creation of an album and shows the importance of good food for creative processes.
Lorena Autuori: Raised in Salerno, disciple of Gualtiero Marchesi, Italy's first Michelin star chef. Today she owns a restaurant in Umbria and offers cooking classes to a worldwide audience.
Herbert Grönemeyer: The musician and actor has released 19 records to date. With more than 18 million sold copies he is one of the most successful contemporary musicians in Germany. He starts his new tour in spring 2023, with concerts in Germany, Austria, and Switzerland.
Alex Silva: The music producer started his career in London in 1995 where he worked with many international stars such as Mick Jagger, Paul McCartney, and the Manic Street Preachers. Since the album »Bleibt alles anders« from 1998, Alex Silva has been cooperating closely with Herbert Grönemeyer and was awarded the Echo prize for »Best Producer« in 2003.
»Cooking makes me feel as good as singing. Cooking is like meditation. It creates calmness. It is like taking some down time.« Herbert Grönemeyer